Choose A Style To Suit Your Home
Quality composite doors supplied and fitted
Get In Touch For Your Free Quote Today!
10 year guarantee on door including handles and locking
10 year installation guarantee included
Low maintenance GRP will never rot, rust or flake
Why Choose Optic Composite Doors
Because we manufacture composite doors ourselves at our Liverpool base, we can offer an industry leading guaranteed supply to our trade customers from order to delivery within 21 working days (UK only).
In addition to supply, we can also provide fitting within the North West region. Need fitting but based outside of the North West? Not a problem. Optic Doors provides consultancy services to help facilitate fitting of our doors within your local area throughout the UK.
Our composite doors are made up of a variety of materials including uPVC, insulating foam, wood and GRP (glass reinforced plastic). The combination of these materials ensures that our doors excel in a wide variety of areas, including a higher resistance to weathering, higher thermal resistance and a higher level of security.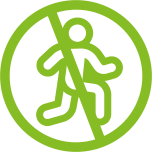 We don't employ salespeople so no need to be worried about asking for a price for fear of the 'hard sell'?
Fed up of salespeople pestering you and pressuring you to make a quick decision? That's not the Optic way – we don't employ salespeople and we don't do limited time offers. Instead we listen to your needs, offer advice on the products that are right for you and then leave to you decide in your own time.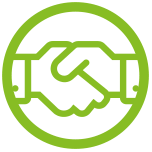 By coming straight to us, you know where your products have come from; right here in the UK.
Everything is built to last, using state of the art materials, which exceed all standards and regulations. And because there's no middlemen taking a cut, these savings are passed straight on to you – making our prices almost impossible to beat. Contact us today and give us a try! You won't be dissapointed.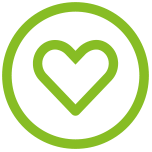 To us you're not just another sale. As a local business, we care about our customers.
We want to delight you with our products, service and prices, so that you'll tell everyone you know about us! We want you to buy products that you'll love… not just today but for years to come. So we offer no-obligation advice to help you do just that. And ensure a stress-free experience from start to fitting time.
Are you an installer or builder?
We supply quality products direct to the trade in Liverpool and the surrounding area. Become a customer today!!
Improving Homes In Liverpool… and Beyond
Metropolitan Liverpool is Optic's hometown, but our many satisfied customers live all over Merseyside and the North West, in places like Birkenhead, Bootle, St Helens, Kirkby, Southport and further afield such as Ormskirk, Rainhill, Widnes and Wigan. Wherever you are in the north west you can expect a warm Liverpudlian welcome and the best level of expertise, care and attention.